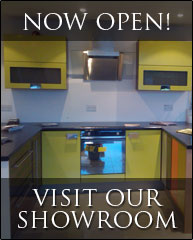 Hand crafted 'In Frame' kitchen cabinets, choice of timber and design. Hand painted in a colour of your choice.
Handmade timber counter tops. Granite and Corian supplier.
We believe it's the company you keep in your kitchen that makes it special. Kitchens are about food, family and friendship – safe havens where we share meals, laughs, secrets and simple pleasures. The best we can do is to provide the perfect backdrop to these moments by designing and hand-making beautiful bespoke kitchens that work perfectly and genuinely enhance quality of life.
---
Our Latest Bespoke Kitchens Gallery
see all our images...